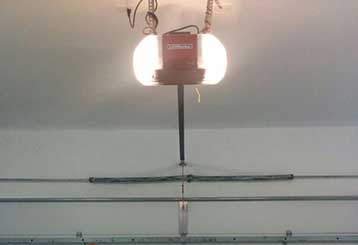 We've got experts who can handle any type of problem, from broken springs and faulty wiring to bent tracks and more. We know how to safely and quickly fix these components so that your door will be able to return to its optimal shape as soon as possible. If you need emergency repairswe provide those too. No matter what type of malfunction you're dealing with, you can always count on us.
Expert Spring Replacement Services
Any complex system requires regular upkeep, and your garage door springs are perhaps the parts that can benefit the most from such a routine. Unfortunately, there will come a time when they will inevitably break, at which point replacing them will be unavoidable. Count on our professional technicians to carry out the work safely and to make sure the tension of the new springs is properly adjusted afterwards.
Track Related Issues
The movement of your garage door is directly influenced by the condition of these hardware parts.Bent tracks, or misaligned ones, can cause the rollers to pop out or get stuck, which will prevent you from properly opening or closing your door (depending on when the accident occurs). Our team can repair the condition of these components, and even replace them entirely if their condition proves to be too bad.
Opener Repair Experts
The complexity of these types of devices makes fixing them a task that should only be performed by experienced professionals. Our company works with many of the industry's biggest and best brands, such as Craftsman, Linear and Genie, which means that not only can we install a new opener for you, we can also repair any type of problem that may affect the performance of your current model.
Let Us Help
We're always ready to help local homeowners with all sorts of problems that may keep them from using their automatic door. If you find yourself dealing with anything from damaged panels to broken cables or springs, contact our team at Garage Door Repair Justin right away.
But wait, there's more! We also offer:

Extension Spring Adjustment

Garage Door Safety Inspections

Broken Garage Door Track Repair

Opener Sensor Repair & Replacement